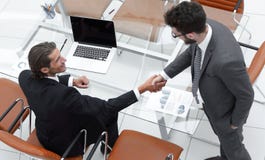 Did you know that hiring a commercial janitorial company that provides office cleaning services such as BCS can have a positive impact on your business? Our detail-oriented cleaners, open communication with our office and spot-on quality control results in clean quarters – which can raise your company's income.
Here are just a few ways in which BCS's commercial janitorial service can improve your business:
First impressions can be either outstanding or deadly for your business. Making a good first impression is imperative if you want your potential clients to become clients. Having a clean office space will make those prospective clients feel comfortable about obtaining your services. Creating an outstanding first impression is a key reason for having a commercial cleaning service such as BCS maintain the cleanliness of your office.
A clean office can also boost the productivity of your employees. A dirty or unhygienic workplace can be a breeding ground for bacteria and microbes that can potentially make employees sick. By choosing BCS, an indoor environmental cleaning company that only uses non-toxic cleaning solutions, you can keep your office environment clean and safe for your employees. They'll be able to work in a more comfortable space with a happier frame of mind.
The benefits of having a commercial cleaning service taking care of your office are immense. BCS not only delivers what it promises regarding our janitorial service, but we can also clean your office upholstery, carpets and windows the way they should be. Our cleaning expertise minimizes wear and tear on your office property, helping to save you time and money.
So, avoid the hassles and simplify your life! The benefits you'll get from our expert janitorial service are much more than you can imagine. The sooner you hire BCS's janitorial services, the quicker you will realize these tremendous benefits.